Big Rig Revolt in Bath
The Big Rig Revolt – Getting 'Fracktious' in Bath
Saturday 1st of December and all over the country ordinary people joined together to show their resistance to the threat of extreme energy:
We hit the streets of Bath, dressed once more as 'Frack the World Inc.'. 20 of us from Frack-Free Somerset met at Kingsmead Square, built a mini-fracking rig and performed street theatre, made some noise and talked to people to raise awareness of the this mad dash for gas.
Over 500 leaflets were distributed to curious Christmas shoppers and the general reaction from the public was of anger and disgust that the government could take such risks with our water and safety, while not investing in safer, renewable sources of energy. Only a couple of anti-anti's: One who told us he 'loved Fracking' and another who told us ('Flat-earthers') he would burn all the coal on the planet if he could and that it was 'official, the MET reported that the global temperature is going down'!!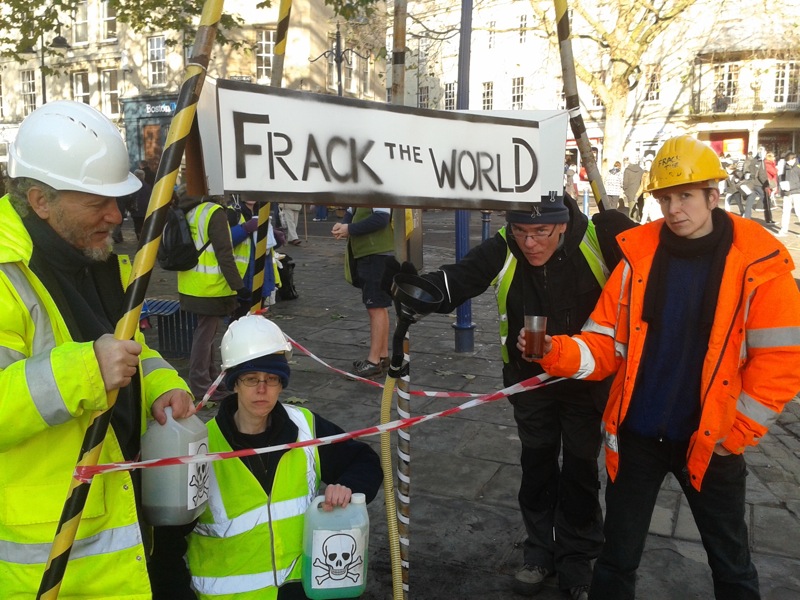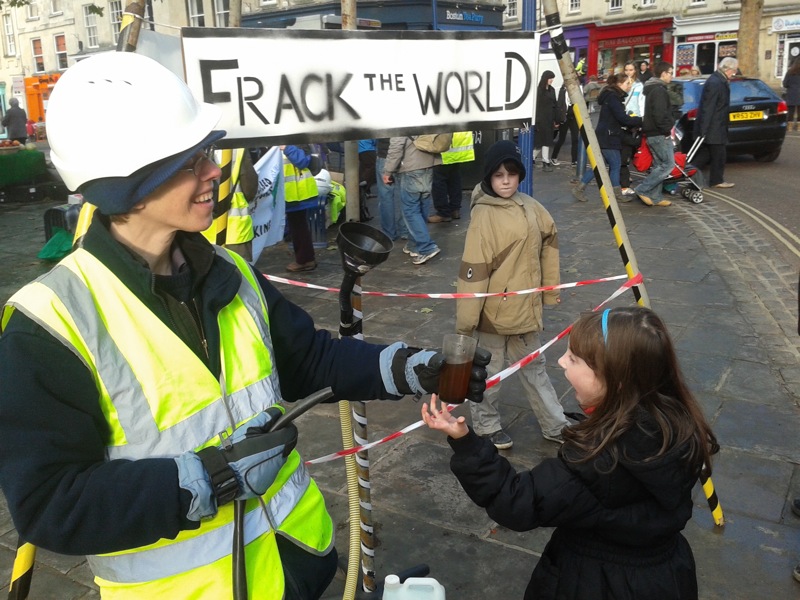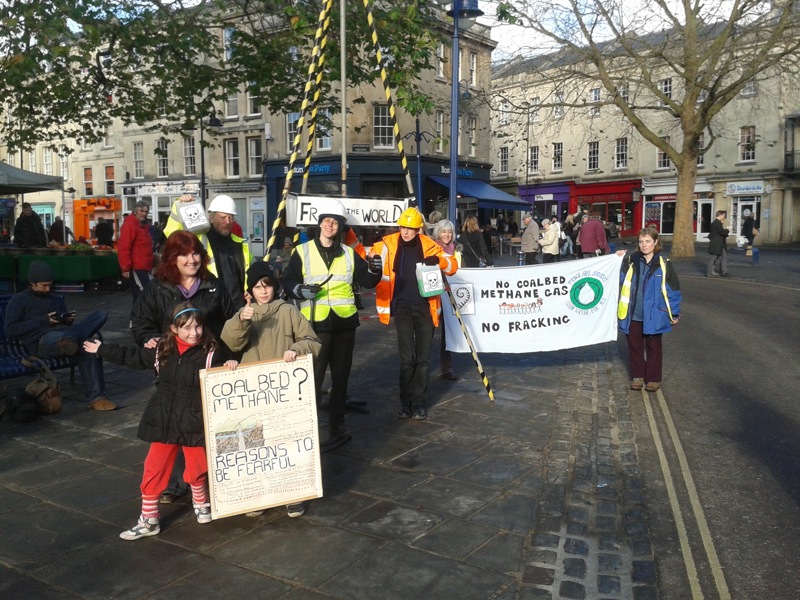 More about the Big Revolt:
A dark cloud is gathering. The threat of unconventional gas development hangs over us all. With almost 100 test wells permitted and the first production development threatening Scotland, the government's dash for gas depends on the creeping sell off of the British Isles. This cabal of opportunistic extraction companies, government mandarins and political jokes think they are getting away with it. They are so FRACKING wrong.
On Dec 1st there was a nation-wide simultaneous show of resistance. See action reports from the day here: http://frack-off.org.uk/
Posted on: December 1, 2012